Dr. Breanna Scorza
Breanna Scorza was born in Chicago, IL and earned her B.S. in Biology and Chemistry from Loyola University Chicago in 2011. During this time, Breanna developed an interest in the immunology of infectious disease. She went on to attain her Ph.D. in Immunology from the University of Iowa in 2017. Her dissertation work involved host-pathogen interactions with the parasite Leishmania, which causes the widespread neglected tropical disease leishmaniasis. Currently, Breanna continues to pursue immunoparasitology expertise as a postdoctoral scholar in the lab of Dr. Christine Petersen in the College of Public Health at the University of Iowa. Her main project aims to elucidate the roles of an understudied immune cell subset, the Natural Killer cell, during chronic diseases such as leishmaniasis and Lyme disease. Another project she is involved with considers what immune and parasitologic parameters correlate with Leishmania host infectiousness to an insect vector. Breanna hopes to combine her laboratory skills with field work and epidemiological analyses to try and understand immune responses in naturally infected populations and how they can be manipulated to prevent disease and transmission.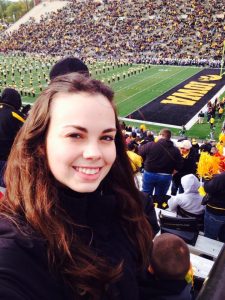 Contact Breanna
Email: breanna-scorza@uiowa.edu
Phone: 319-335-8245 (MRC Office)
---
Geneva Wilson
Geneva Wilson completed her MPH at Saint Louis University in 2015 and is pursuing her PhD in Epidemiology at the University of Iowa.  Geneva has always had a great interest in infectious disease and human health going back to her time at the University of Illinois at Urbana-Champaign where she majored in Biological Anthropology.  Geneva's current dissertation work focuses on Clostridium difficile as an environmental contaminant in the healthcare setting.  She is also conducting a study to determine the effect of proton pump inhibitor medication on the intestinal microbiome of C. difficile infected patients. In the Petersen lab Geneva helps to analyze data from the various studies conducted on Leishmaniasis, as well as tick borne diseases.  Geneva hopes to graduate in 2019 and begin a postdoctoral training program for a hospital based research group.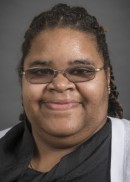 Contact Geneva
Email: geneva-wilson@uiowa.edu
Phone: 319-335-8245 (MRC Office)
---
Eric Kontowicz
Eric Kontowicz graduated with his MPH from Michigan State University in 2014 and is currently pursuing his PhD in Epidemiology from the University of Iowa's College of Public Health. Eric's MPH work focused on recreating a questionnaire to help evaluate factors and behaviors of HIV discordant partners (only a single member of the relationship is HIV positive), and this experience helped ignite his passion for infectious diseases. Eric hopes to apply the knowledge from his MPH as well as his physiology knowledge from his undergraduate degrees as well as his newly acquired knowledge of epidemiology and statistics to study and model the way in which infectious diseases move through a population. Currently in the Petersen Lab, Eric is determining the prevalence and incidence rates of several tick-borne infections and co-infections in U.S. hunting hounds. Additionally Eric is examining the effects of global climate pattern shifts and its effects on influenza in both animal and human populations in the state of Iowa.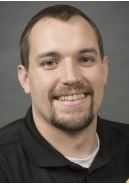 Contact Eric
Email: eric-kontowicz@uiowa.edu
Phone: 319-355-4984 (MTF Office)
---
Kurayi Mahachi
Kurayi is pursuing his MPH in the department of epidemiology. He obtained my BA with a focus in Biology from Luther College in 2015.  He is an international student from Zimbabwe, but he was born in the Netherlands. He is currently working on completing his capstone project in order to complete his masters in public health. His capstone project focuses on developing an educational board game to help public health agencies teach families about the risks associated with diarrheal disease. Kurayi's research interests center around infectious disease epidemiology with a focus on the animal to human transmission and disease process. Currently, he is doing research in the Petersen Lab and plans to obtain his Ph.D. in Epidemiology with a focus on vector-borne and zoonotic diseases. Also, Kurayi is working towards obtaining his certificate from the Midwest Center of Excellence in Vector-Borne Disease with a focus on ticks.
Email: kurayi-mahachi@uiowa.edu
Phone: 319-335-4984 (MTF Office)
Former Trainees