Dr. Christine Petersen is the director for the Center for Emerging Infectious Diseases, a "One Health" collaboration between the Iowa Department of Public Health and regents of colleges of Medicine, Public Health at the University of Iowa and the College of Veterinary Medicine at Iowa State University.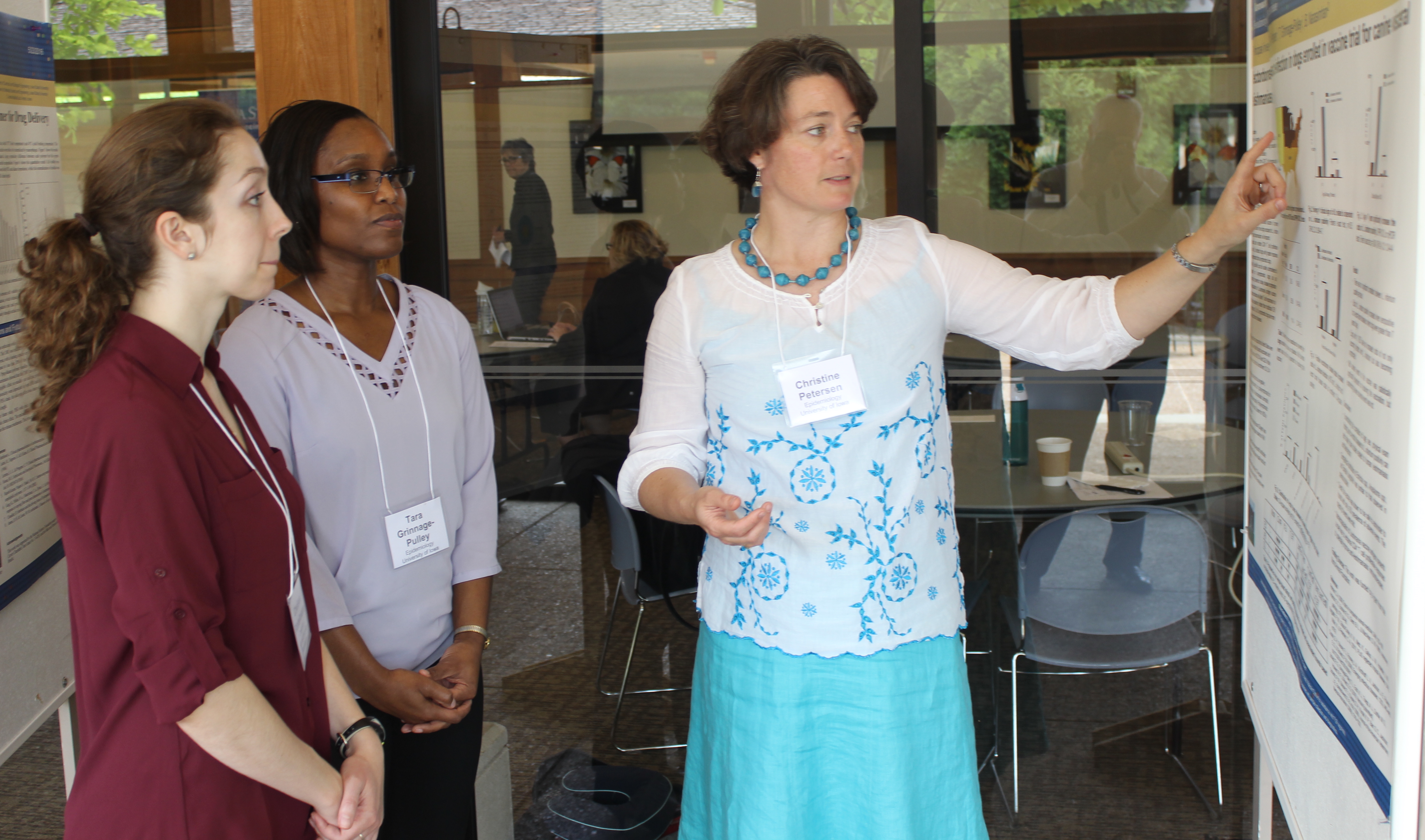 Dr. Christine Petersen received her Doctorate of Veterinary Medicine from Cornell University (1998), and completed her PhD in Immunology and Infectious Diseases at the Harvard School of Public Health (2004).
Her scientific career has focused on the recognition and prevention of zoonotic diseases through the epidemiology and immunobiology of these diseases.
She is an editor for several journals including:

Microbes and Infection
PLoS Pathogens

She serves on the executive team of the American Council on Cellular, Molecular, and Immunoparsitology.
She is an Associate Professor at the  University of Iowa, College of Public health.
Her active research group is focused on the long term goal of understanding how to best alter immune responses to zoonotic species for effective treatment or vaccination against chronic intracellular diseases.
For more information on the research Dr. Petersen has worked on and is currently working on, see her researchgate.net profile page here.
Contact Dr. Christine Petersen
Email: christine-petersen@uiowa.edu
Phone: (319) 384-1579