Early Registration Begins January 15, 2021.
Abstracts are due April 9, 2021
2021 GPEID Keynote Speakers
Dr. Stanley Perlman, MD, PhD – April 15, 2021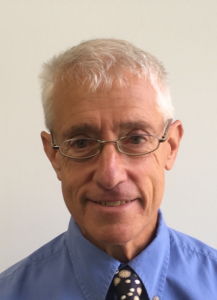 Title: COVID-19: Immune Responses and Animal Models
Bio: 
Dr. Stanley Perlman
The University of Iowa
Professor of Microbiology and Immunology, and of Pediatrics
Dr. Perlman received his Ph.D. in Biophysics from M.I.T., Cambridge, Massachusetts and his M.D. from the University of Miami, Miami, Florida. He was trained in Pediatrics and Pediatric Infectious Diseases at Boston Children's Hospital, Boston, Massachusetts. His current research efforts are focused on coronavirus pathogenesis, including virus-induced demyelination and the Severe Acute Respiratory Syndrome (SARS), the Middle East Respiratory Syndrome (MERS) and COVID-19.
His laboratory has developed several novel animal models useful for studying pathogenesis and evaluating vaccines and anti-viral therapies. His studies are directed at understanding why aged patients and mice developed more severe disease than younger individuals after infection with SARS-CoV or SARS-CoV-2 and also on why there is a male predominance in patients with more severe disease after infection with SARS-CoV, MERS-CoV or SARS-CoV-2. He and his colleagues demonstrated that transduction of mice with an adenovirus expressing the human receptor for MERS-CoV, DPP4, rendered them sensitive to infection, providing the first rodent model useful for studying MERS. Similar approaches have been used to develop a mouse model for COVID-19. He has also developed models for the loss of sense of smell (anosmia) observed in patients with COVID-19.
Dr. Jonna Mazet,
DVM, MPVM, PhD –

April 16, 2021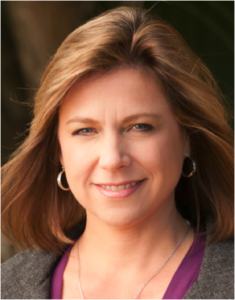 Title: The power of working across sectors: Using a One Health approach to identify and mitigate emerging health threats?
Bio: 
Dr. Jonna Mazet
University of California, Davis
Jonna Mazet, DVM, MPVM, PhD, is Professor of Epidemiology and Disease Ecology in the UC Davis One Health Institute and UC San Francisco Institute for Global Health Sciences. She employs the One Health approach to understand and mitigate disease transmission among wildlife, domestic animals, and people, considering the ecological drivers of disease emergence. She is the Co-Director of USAID's One Health Workforce – Next Generation, an educational strengthening project empowering professionals in Africa and Southeast Asia to address complex health threats. She is a member of the US National Academy of Medicine and serves on the NASEM's Forum on Microbial Threats and One Health Action Collaborative. She was appointed to the National Academies Standing Committee on Emerging Infectious Diseases and 21st Century Health Threats, which was created to assist the federal government with critical science and policy issues related to the COVID-19 crisis and other emerging health threats.