2022 GPEID Keynote Speakers
Dr. Ian Lipkin,
MD

Title: Mind the GAPP: A Vision for Ending Pandemics
Bio: 
Dr. Ian Lipkin is the Director of the Center for Solutions for ME/CFS, the John Snow Professor of Epidemiology at the Columbia University Vagelos College of Physicians and Surgeons, and the Director for the Center of Infection and Immunity with the Mailman School of Public Health at Columbia University.
He is internationally recognized for his contributions to global public health by being at the forefront of outbreak response and through the innovative methods he developed for infectious diseases diagnosis, surveillance, and discovery. These advances have been critical in replacing culture-dependent methods of global health management by creating new criteria for disease causation and de-linking spurious associations between putative agents and diseases. Such examples include refuting the MMR vaccine having a role in autism and XMRV in ME/CFS.
Some of his most prestigious honors include Pew Scholar (Biomedical Sciences), Walter Reed Distinguished Lecturer, the Drexel Prize in Translational Medicine, the Mendel Medal (Villanova University), the International Science and Technology Cooperation Award of the Peoples Republic of China, and recipient of an award of appreciation given by the Chinese government in the 70th anniversary of the People's Republic of China for his service to the country during the SARS epidemic along with the subsequent scientific support he has given since.
Lipkin consulted on testing and site safety protocols for the 2020 Democratic National Convention and the 2021 Academy Awards. He promotes public health awareness via print and broadcast media and served as scientific advisor to the 2011 Soderbergh film "Contagion".
Dr. Jennifer Blackhurst, Ph. D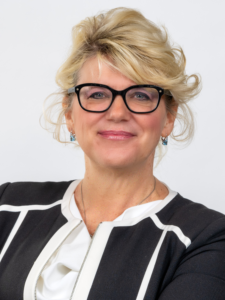 Title: Creating a Vaccine Distribution Supply Chain: Coordination of Efforts to Save Lives
Bio: 
Dr. Jennifer Blackhurst is the Associate Dean for Graduate Programs and the Leonard A. Hadley Professor of Business Analytics in Tippie College of Business. In her role as Associate Dean, she leads the efforts of the development and innovation of graduate education programs in the Tippie College. Prior to this role, she has served in a number of administrative roles including the Director of the Kathleen Dore – Henry B. Tippie Women's Leadership Program, Chair of the MBA Curriculum Committee, Chair of the Elected Faculty Council (EFC), as well as roles serving her profession, the university and her department.
Blackhurst received her doctorate in Industrial Engineering from the University of Iowa in 2002. Her research is focused in the areas of supply chain risk and disruption management; supplier assessment and selection; and supply chain design and coordination. Blackhurst has also been actively involved in the national and international supply chain management discipline by serving on a variety of editorial review boards. She is associate editor for Decision Sciences Journal, Senior Editor for Journal of Business Logistics and she serves on the editorial review boards for Journal of Operations Management, Journal of Business Logistics, Journal of Supply Chain Management, and IEEE Transactions on Engineering Management. She has served on the Decision Sciences Board of Directors in a number of roles. In 2013 and again in 2017, Blackhurst was recognized as Outstanding Associate Editor for Decision Sciences Journal.