We are pleased to announce that our two keynote speakers this year will be Dr. Megin Nichols and Dr. Patrick McDermott!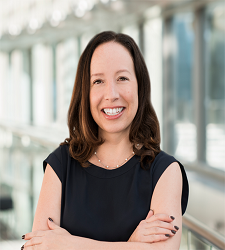 Megin Nichols, DVM, MPH, DACVPM serves as the Enteric Zoonoses Activity Lead at the Centers for Disease Control and Prevention. In this role, she works on multistate outbreaks of Salmonella and E. coli resulting from exposure to animals and pet products. Dr. Nichols has focused her work on investigating multistate outbreaks of human illness linked to petting zoos, small turtles, livestock with strains of multidrug-resistant Salmonella, and pet food products. In 2016, Dr. Nichols led the investigation of nine multistate outbreaks linked to live poultry in backyard flocks. Almost 900 people became ill in these outbreaks, the largest number of illnesses CDC has recorded linked to live poultry. Prior to joining CDC, Dr. Nichols worked as the Principal Investigator of the Active Bacterial Core Surveillance Program at the New Mexico Department of Health for 5 years. She received a Bachelor of Science degree in Animal Science from New Mexico State University, a Doctor of Veterinary Medicine from Colorado State University and a Master of Public Health in Food Safety and Biosecurity from the University of Minnesota. She was an Epidemiologic Intelligence Service (EIS) Officer from 2008–2010 with the New Mexico Department of Health. Prior to obtaining a D.V.M., she spent several years as a clinical veterinary assistant. Her areas of interest include zoonotic disease, food safety, and pediatric health.
Dr. Nichols' keynote address titled
"Antimicrobial Resistant Zoonotic Disease Outbreaks: A Case for One Health Data Sharing," will be on Thursday, April 4th. The keynote address is open to the general public.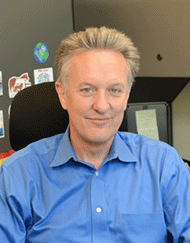 Dr. Patrick McDermott, M.S., Ph.D., is Director of the National Antimicrobial Resistance Monitoring System (NARMS) at the Food & Drug Administration. NARMS was established in 1996 and is an interagency collaborative effort between the FDA, USDA and CDC that tracks antibiotic resistance in bacteria from retail meats, food producing animals and human clinical cases of infection. He led studies to develop the first standardized antimicrobial susceptibility testing methods for Campylobacter, conducted work to show the impact of antimicrobials in animals, and coordinated the implementation of whole genome sequencing into NARMS national surveillance. His collaborative work aims to understand the mechanisms of antimicrobial resistance in foodborne microorganisms, how they emerge and spread, and the impact of interventions designed to limit resistance in food animal production. He is a fellow of the American Academy of Microbiology, and recipient of the FDA's Francis Kelsey award for excellence and courage in protecting the public health.
Dr. McDermott's keynote address titled
 "The National Antimicrobial Resistance Monitoring System:  Measuring and Monitoring Resistance Using Genomics," will be on Friday, April 5th. The keynote address is open to the general public.