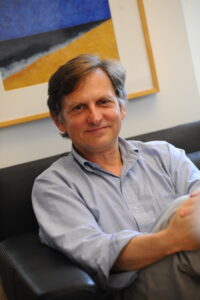 Dr. Ian Lipkin, MD
Dr. Ian Lipkin is the Director of the Center for Solutions for ME/CFS, the John Snow Professor of Epidemiology at the Columbia University Vagelos College of Physicians and Surgeons, and the Director for the Center of Infection and Immunity with the Mailman School of Public Health at Columbia University.
He is internationally recognized for his contributions to global public health by being at the forefront of outbreak response and through the innovative methods he developed for infectious diseases diagnosis, surveillance, and discovery. These advances have been critical in replacing culture-dependent methods of global health management by creating new criteria for disease causation and de-linking spurious associations between putative agents and diseases. Such examples include refuting the MMR vaccine having a role in autism and XMRV in ME/CFS.
Some of his most prestigious honors include Pew Scholar (Biomedical Sciences), Walter Reed Distinguished Lecturer, the Drexel Prize in Translational Medicine, the Mendel Medal (Villanova University), the International Science and Technology Cooperation Award of the Peoples Republic of China, and recipient of an award of appreciation given by the Chinese government in the 70th anniversary of the People's Republic of China for his service to the country during the SARS epidemic along with the subsequent scientific support he has given since.
Lipkin consulted on testing and site safety protocols for the 2020 Democratic National Convention and the 2021 Academy Awards. He promotes public health awareness via print and broadcast media and served as scientific advisor to the 2011 Soderbergh film "Contagion".
Dr. Lipkin's address titled 
"Mind the GAPP: A Vision for Ending Pandemics" is free and open to the public. You can watch a recording of the keynote address HERE